Bill & Ted's Bogus Journey (1991)
d. Pete Hewitt
Starring:
Keanu Reeves
Alex Winter
William Sadler
George Carlin
Joss Ackland
On a most excellent episode of TMR, Steve and Ryan attempt to parse out exactly what a "Melvin" is, explore the origins of Steve's lapse in faith in a just god, and Ryan once again attempts to break down the quantum mechanics of time travel only to succumb to a nap instead.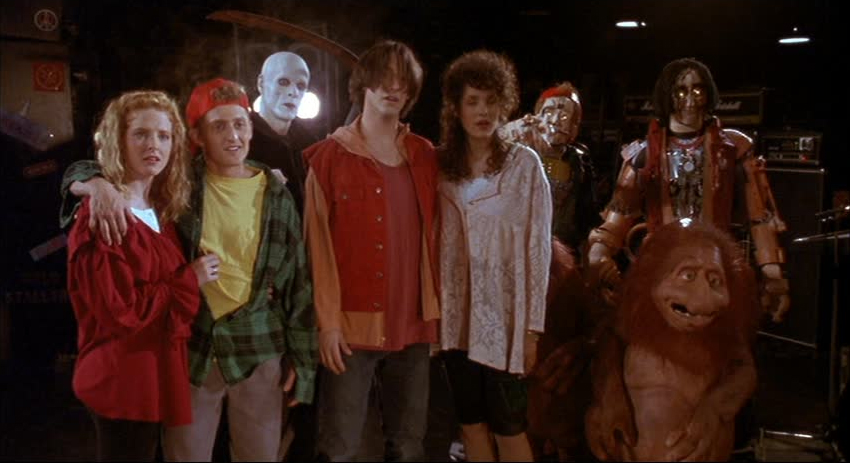 Things discussed in the show:
The Lost Boys (Kiefer Sutherland)
Sicario (Emily Blunt, Josh Brolin, Benicio Del Toro)
The Last Witch Hunter (Vin Diesel)
Project Greenlight Season 2 & 3
Shawshank Redemption, The Mist, Project X
Feast (Henry Rollins, Judah Friedlander)
The Chase, Johnny Mnemonic, Lost Highway (David Lynch)
Portlandia (season 5)
Bill and Ted's Excellent Adventure
Point Break, Speed, The Matrix, John Wick, My Own Private Idaho (River Phoenix), Chain Reaction
Star Trek (Captain Kirk – William Shatner)
Ben Franklin & Aretha Franklin
"Fags" from robot murders and vs. Satan – yet again films of my youth, what's up?
Megadeth, Dave Mustaine, Some Kind of Monster
Why is a wedgie called a melvin?
"You're silky boys, silk comes from the butts of Chinese worms."
Tecmo Bowl, Twister, Battleship, Clue
Poison – Bret Michaels, "Every Rose Has It's Thorn"
Plain White Tees, "Hey There Delilah"
Seth Cohen (Adam Brody), The O.C.
The Skatalites, Luke Skawalker,
Errata: Les Claypool played the villain in Kung Fu Rascals
Hell Comes to Frogtown, Rowdy Roddie Piper
Kiss, "God Gave Rock n' Roll to Ya"
Air Guitar World Championship (Nordic Lightning vs. Nordic Thunder)
Parenthood (Steve Martin, Martha Plimpton)
Next Week: The People Under the Stairs
Podcast: Play in new window | Download | Embed